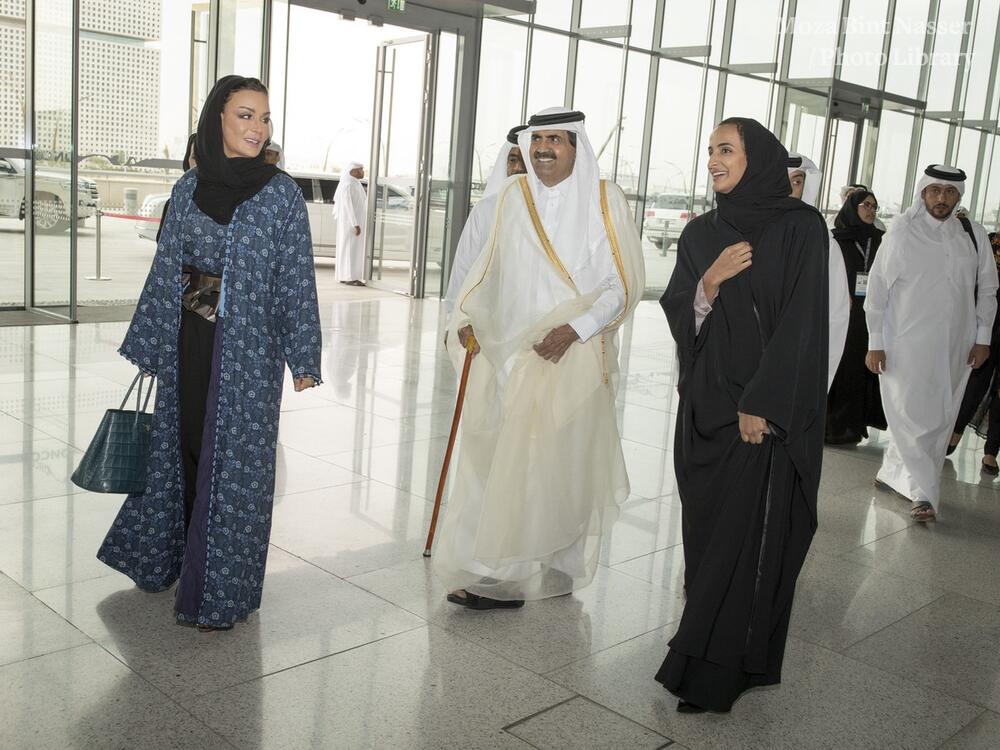 Their Highnesses attend opening of WISH 2018
---
His Highness the Father Amir Sheikh Hamad bin Khalifa Al-Thani and Her Highness Sheikha Moza bint Nasser, Chairperson of Qatar Foundation for Education, Science and Community Development (QF), attended today the opening session of the World Innovation Summit for Health (WISH 2018).
WISH, a globl healthcare initiative by Qatar Foundation, hosted delegates from over 100 countries to explore leading innovations and research findings that will help shape healthcare around the world. This year, the summit aims to tackle rising global healthcare challenges, including mental health, healthcare in conflict settings, nursing and universal health coverage, among others.
The opening session was attended by a number of ministers and high-level officials from the health sector. Her Excellency Dr. Hanan Al Kuwari, Minister of Public Health,  David Milliband, CEO of the International Rescue Committee, and Professor the Lord Darzi, Executive Chair of WISH and Vice Chair of Sidra Medicine, all spoke at the sesson, emphasizing the importance of bolstering heathcare to achieve sustainable huamn developement both in Qatar and internationally. 
Minister of Public Health presented Her Highness with the Q Chip gift during the WISH opening, to mark the completion of the first phase of the Qatar Genome Project - launched by Her Highness in 2013 - and celebrate the development of the Qatari gene chip, which carries half a million genetic variations that will further understanding of diseases and advance "precision medicine" in Qatar.
Following the opening session, HH Sheikha Moza toured the WISH, where she met with global health experts and innovators, and experienced some of the world's most innovative healthcare solutions exhibited at the summit.