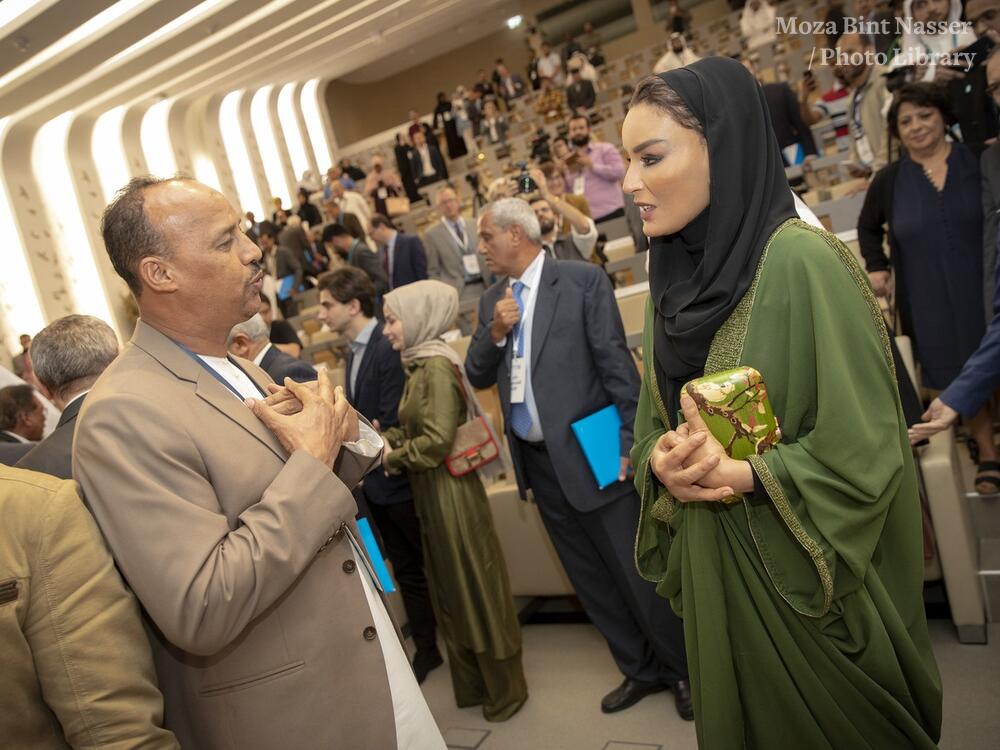 HH Sheikha Moza attends opening of conference celebrating Malek Bennabi at HBKU
---
Her Highness Sheikha Moza bint Nasser, Chairperson of Qatar Foundation  (QF), attended the opening ceremony of the Renaissance Questions international conference, hosted by the College of Islamic Studies (CIS) at Hamad Bin Khalifa University (HBKU), which was held from February 2 to 4 in Education City.
The conference marked the 70th anniversary of the publication of The Conditions of the Renaissance, written by the revered Algerian author and philosopher Malek Bennabi, whose work has inspired countless leaders and scholars.
During the three-day event, notable Qatari and international dignitaries, scholars, researchers and thought leaders in the Muslim Ummah engaged in academic dialogue centered on Bennabi's renaissance project. The Algerian scholar's works was examined in the context of global laws (Sunan), which he incorporated into his methodology and study of intellectual, cultural, social and civilizational phenomena.
Dr. Ahmad M. Hasnah, president of HBKU, said: "The conference presented an opportune time for HBKU and CIS to celebrate the 70th anniversary of the publication of this book, which signaled the birth of a great intellectual project. Together, attendees considered ways in which Bennabi's theories can be applied to modern-day realities to achieve civilizational advancement.
"HBKU provides a platform to explore present day studies through a historical prism. In turn, HBKU's CIS is thoroughly invested in Islamic renewal and development in the region and beyond."