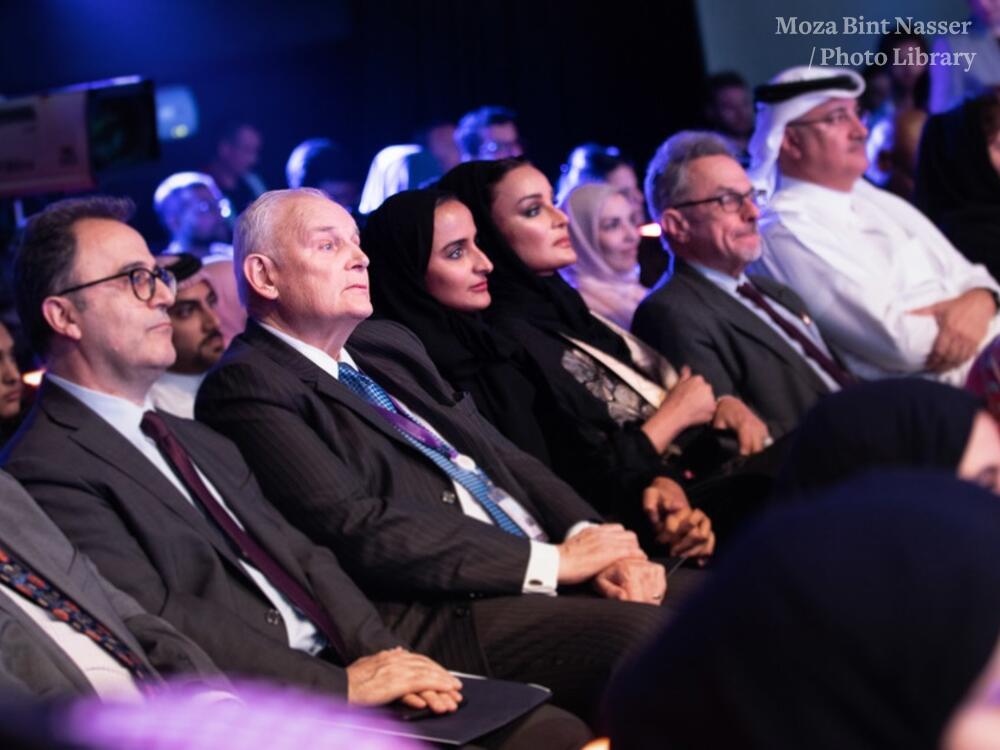 HH Sheikha Moza attends Doha Debates' debut event as new era of solution-focused dialogue is launched
---
Her Highness Sheikha Moza bint Nasser, Chairperson of Qatar Foundation (QF), tonight attended the debut live event of the relaunched Doha Debates, which saw a diverse range of participants from Qatar and abroad share and debate suggestions for alleviating the world's urgent and worsening refugee crisis.
Her Excellency Sheikha Hind bint Hamad Al Thani, Vice Chairperson and CEO of Qatar Foundation, also attended the event at QF partner university Northwestern University in Qatar (NU-Q), where debate participants included a young Syrian refugee and education activist, and award-winning US and British journalists and commentators. They were joined by an Iranian-born conflict mediator, a Lebanese debate moderator, and an Afghan refugee as the debate's digital host, with audience contributions from QF students and Twitter livestream participants around the world.
Doha Debates' new concept builds on the tradition of examining complex global issues established by its original launch 14 years ago, through live debates, digital videos, a TV series, and blogs and podcasts on the world's most pressing challenges. This innovative approach includes majlis-style discussions designed to bridge differences, build consensus and identify solutions to urgent global issues.