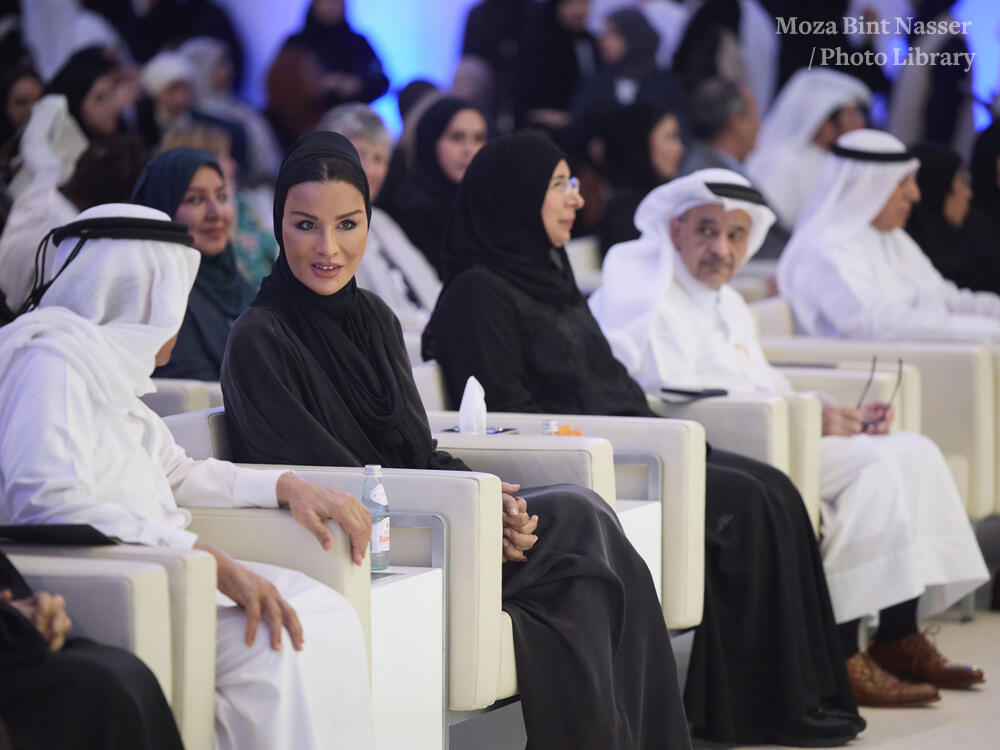 HH attends the 11th International Conference on Interprofessional Education and Collaborative Practice
---
Her Highness Sheikha Moza bint Nasser, Chairperson of Qatar Foundation for Education, Science and Community Development (QF) and Honorary President of the QU Alumni Association, attended attended the 11th International Conference on Interprofessional Education and Collaborative Practice (IPECP), All Together Better Health (ATBH) XI, hosted by Qatar University (QU) and held in the Middle East for the first time.
The biennial ATBH XI conference aims to inspire and provide opportunities to share knowledge, compare perspectives, exchange experiences and transform current understandings of IPECP.
The theme for this year's conference is "Cultivating a Collaborative Culture: Sharing Pearls of Wisdom" with the following subthemes related to interprofessional education and collaborative practice: Sharing models of best practice, informing national, regional and global policies and standards, advocating for health and wellbeing, embracing diversity, equity, inclusion and belonging, and promoting safety in and beyond health services.
ATBH is the leading global IPECP conference, providing a collaborative forum for transnational champions to promote IPECP towards improving global health through consensus-based partnership, share ideas and address emerging health care challenges.