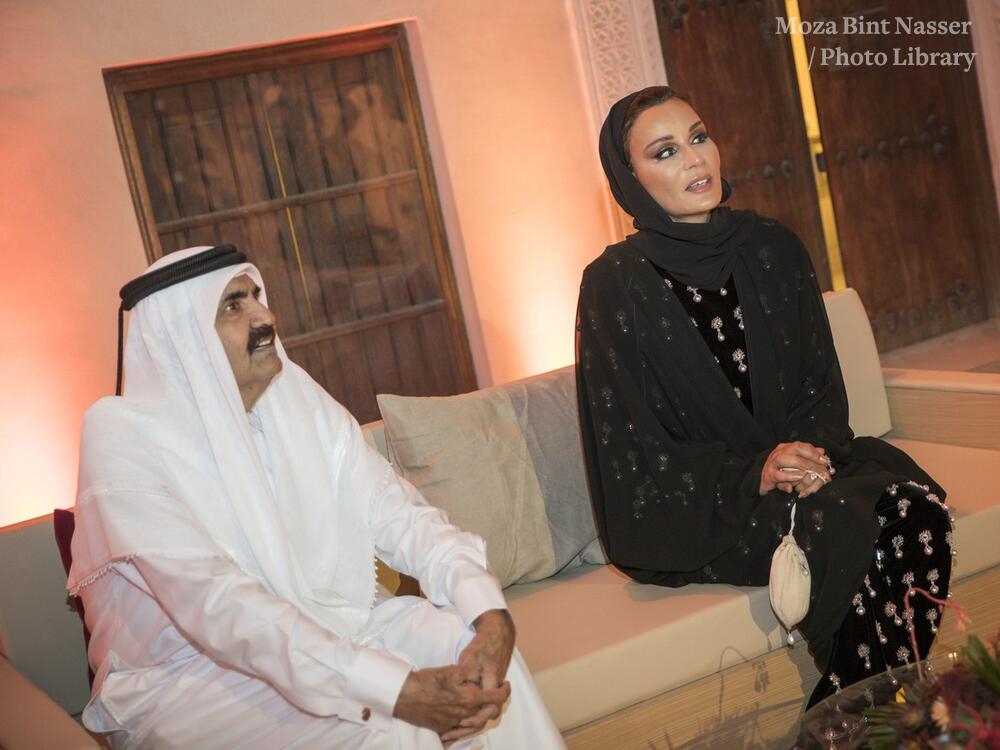 The official opening of National Museum of Qatar
---
His Highness the Amir Sheikh Tamim bin Hamad Al-Thani officially inaugurated the National Museum of Qatar in its new building during the opening Wednesday evening.
HH the Amir later attended the dinner banquet held at the Sheikh Abdullah bin Jassim Al-Thani Palace, preserved at the heart of the museum, on this momentous occasion in honor of His Highness and the guests invited to the opening ceremony.
The banquet was also attended by His Highness the Father Amir Sheikh Hamad bin Khalifa Al-Thani and Her Highness Sheikha Moza bint Nasser.
The museum, designed by renowned architect Jean Nouvel, takes visitors on a winding journey of unique, encompassing environments, each telling the story of Qatar through a special combination of architectural space, music, poetry, oral histories, evocative aromas, archaeological and heritage objects, commissioned artworks, art films, and more.
Together, the eleven permanent galleries narrate Qatar's history, present and future, from its geological beginnings 700 million years ago to key events in national history, to the present-day nation of Qatar, and beyond, effectively giving voice to its rich heritage and expressing the aspirations of its people.