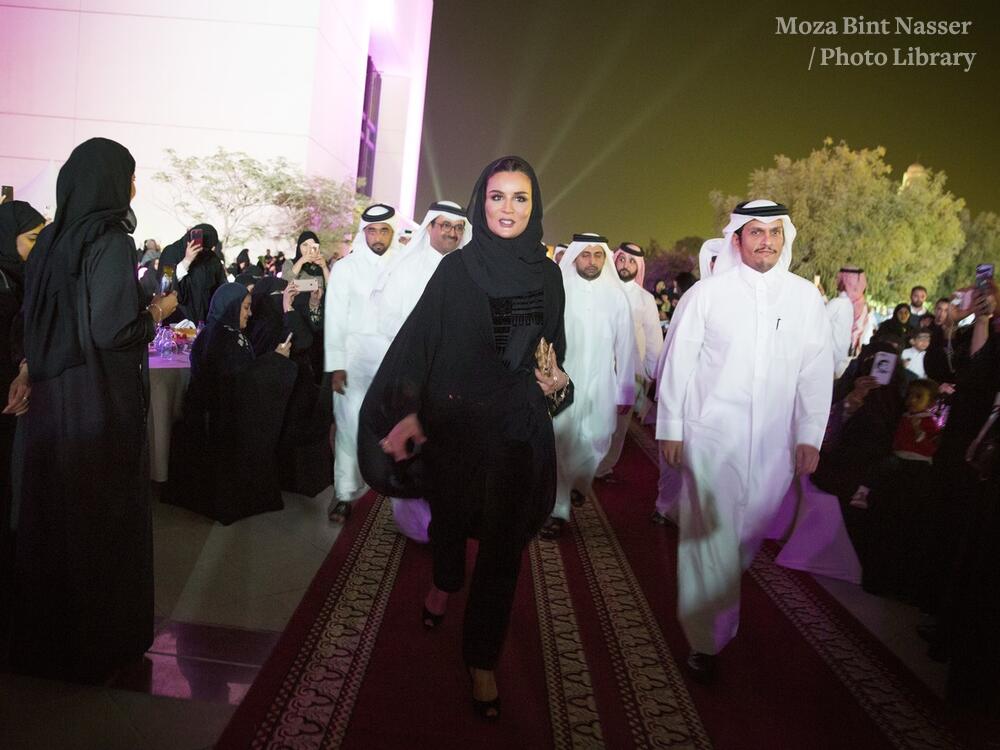 HH Sheikha Moza witnesses Qatar University Alumni Reunion
---
Her Highness Sheikha Moza bint Nasser, Honrary Chairperson of the Qatar University Alumni Association (QUAA), attended the Qatar University Alumni Reunion, where she was joined by various ministers, officials, and 1500 alumni who graduated between 1980 and 1990.
During the ceremony, His Excellency Sheikh Mohammed bin Abdulrahman Al-Thani, Deputy Prime Minister and Minister of Foreign Affairs, was presented with the Distinguished Alumni Award.
Her Highness spoke during the ceremony to congratulate His Excellency for receiving the honor of Distinguished Alumni, and praised his outstanding role and efforts during the blockade.
Her Highness said, "I am delighted to be present today among a new generation of leaders who graduated from Qatar University, and Sheikh Mohammed bin Abdulrahman, who is rewarded here today, is a symbol of that generation"
She added, "People are shaped by their actions, and it is these actions that determine the magnitude of people and countries. Congratulations to Qatar for its people and for a history that will be written in glory. Sheikh Mohammed, a person is not honored for merely performing his duty, but for truly mastering it. You excelled and so you are rewarded. Congratulations."