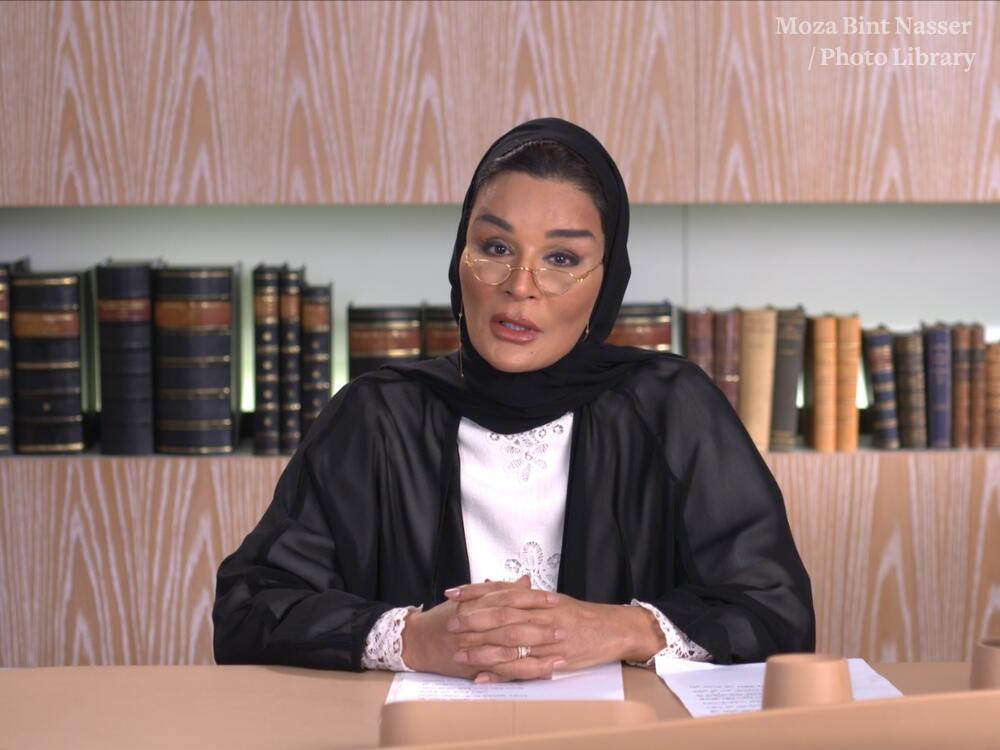 HH Sheikha Moza urges action from international community to safeguard education on the first International Day to Protect Education from Attack
---
Her Highness Sheikha Moza bint Nasser, Chairperson of Education Above All and UN Sustainable Development Goals Advocate, virtually joined global leaders on the inaugural UN International Day to Protect Education from Attack to reaffirm commitment toward safeguarding the right to quality education in conflict, and protecting education from the continued, deliberate attacks and the prevalent armed violence experienced by children worldwide.
Her Highness opened the high-level virtual event, organized by Education Above All, the State of Qatar, UNICEF, and UNESCO, stressing the need for a unified, global advocacy to establish effective mechanisms to monitor violations of international law and ensure perpetrators are held to account. 
In fact, according to recent statistics from the Global Coalition to Protect Education from Attack (GCPEA), there has been more than 11,000 reported attacks on education over the past five years, killing or injuring 22,000 children, teachers and academics in 93 countries, resulting in instability. Now compounded with the COVID-19 pandemic, this instability places the fragile progress made across education under threat.
"By failing to bring perpetrators to justice, the international community – however unintentionally – has become effectively complicit," Her Highness said in her remarks. "Verbal support is no longer enough when serious, practical solutions are missing. Decision-makers should not hide behind rhetoric without taking real steps toward change."
She continued: "Despite this frustration, we still believe there are those within the international community who are willing to unite and take a stand, so that impunity doesn't become the official response toward attacks on education."
She emphasized that the International Day to Protect Education from Attack cannot be another ceremonial day on the UN calendar, but must become an annual benchmark to review progress, new data and take concerted action on all levels of governance and civil society, saying "protecting the lives, education, and future of those children is a responsibility that the international community cannot afford to ignore; a test that it cannot fail."
The event featured discussions from prominent participants including the Minister of Foreign Affairs and Deputy Prime Minister, HE Sheikh Mohammed bin Abdulrahman Al Thani; UN Secretary-General, HE Mr. Antonio Guterres; Belgian Minister of Foreign Affairs and of Defense, HE Philippe Goffin; UNICEF Chief, HE Ms. Henrietta Fore; President of the International Committee of the Red Cross, Mr. Peter Maurer; Footballer and UNICEF Goodwill Ambassador, Mr. David Beckham; among others.
This year marks the first International Day to Protect Education from Attack, following a unanimous resolution passed by the United Nations General Assembly in May. The Day calls attention to the plight of children affected by armed conflict, in desperate need of educational support. The resolution was introduced by Her Highness Sheikha Moza bin Nasser as part of a decades-long commitment to protecting education in conflict and insecurity and ensuring children in developing countries can realize their fundamental right to education.