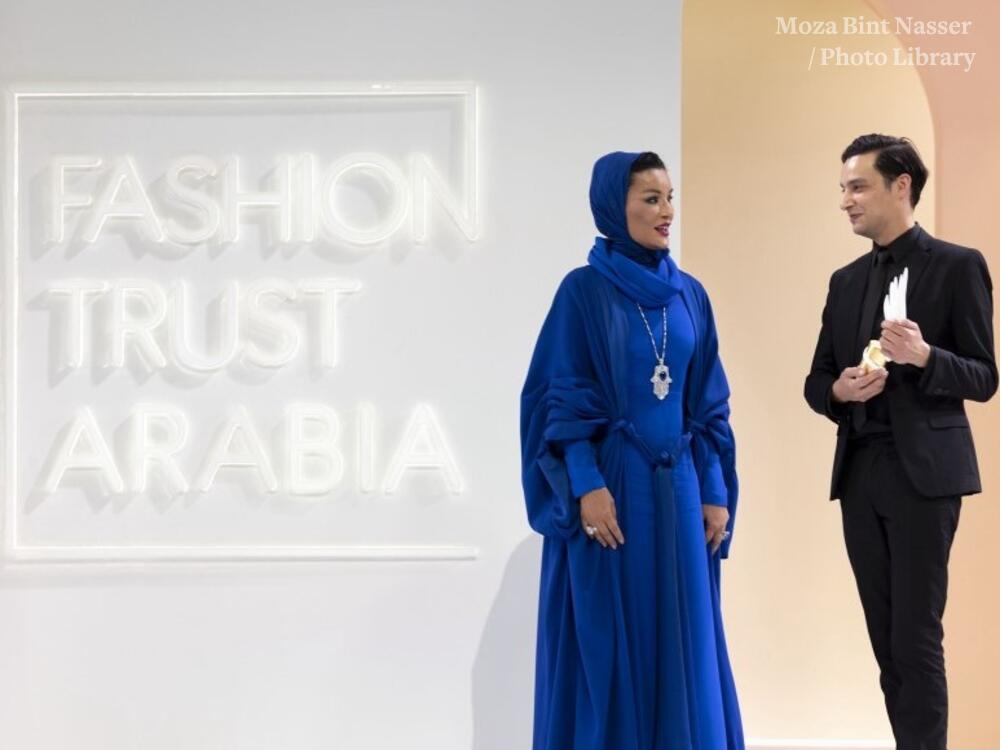 HH Sheikha Moza attends Fashion Trust Arabia awards gala
---
Her Highness Sheikha Moza bint Nasser, Honorary Chair of Fashion Trust Arabia (FTA), attended the Fashion Trust Arabia award gala this evening at the National Museum of Qatar.
Her Excellency Sheikha Almayassa bint Hamad Al Thani and Tania Fares, Co-chairs of FTA, were also in attendance, alongside a jury of fashion leaders and designers from across the world and renown figures from the design and fashion industry.
Her Highness awarded the first winner of the night Morrocan designer Mohamed Benchellal for the Evening Wear category. Other winners included Iraqi designer Zaid Affas for Ready-to-Wear; UAE designer Alia Bin Omair for Jewelry; Algerian designer Bilal Fellah for Accessories; Sudanese designer Abdelgader El Tayeb Al Sadig for Debut Talent; and Colombian designer Agustin Nicolas Rivero for the Guest Country category.
Fashion Trust Arabia is a nonprofit initiative that aims to discover, nurture and support emerging young designers from the Arab world and provide them with financial support and mentorship to help develop their brands and boost their potential on a global scale.