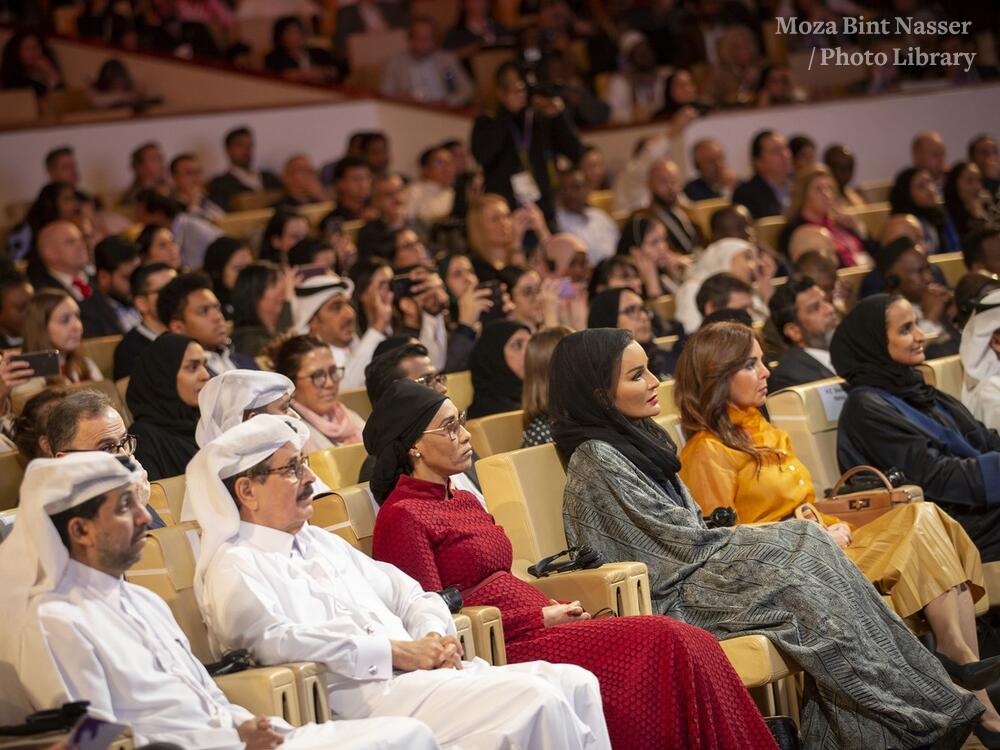 HH Sheikha Moza attends closing session of WISE 2019
---
Her Highness Sheikha Moza bint Nasser, Chairperson of Qatar Foundation for Education, Science and Community Development, today attended the closing ceremony of the WISE Summit 2019, was held under the theme of "UnLearn ReLearn: What it means to be Human" at the Qatar National Convention Center.
Nearly 3,000 participants from more than 100 countries and 900 students from various schools in the State of Qatar participated in this year's edition, across the two-day conference.
The conference also included more than 100 hours of sessions and discussions and received more than 500000 tweets on Twitter for social networking, and more than one million and 200 000 views on various social networks . 
Stavros Yiannouka, CEO of WISE, reiterated the conference's commitment to delivering its mission of providing quality education for children wherever they are and the positive multi-level impact of the WISE Prize for Education and the WISE Awards, noting that the internatonal edition of WISE will be held in Bogota, Colombia next year.