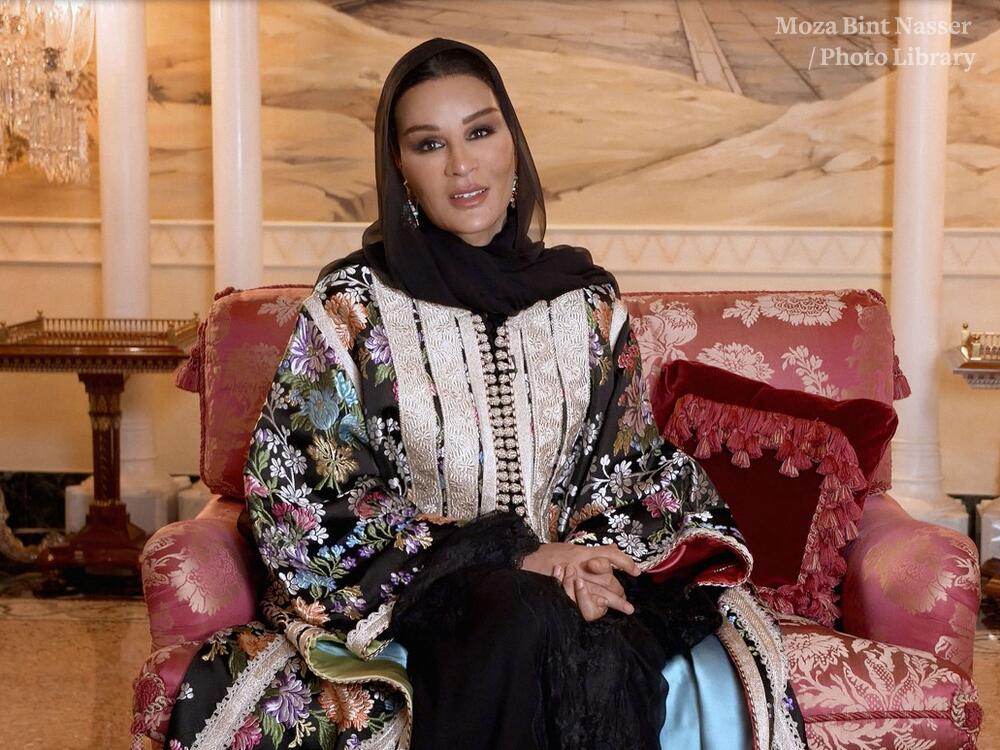 HH Sheikha Moza and HM Queen Maxima celebrate 10K scholarship milestone in virtual event on World Refugee Day
---
Her Highness Sheikha Moza bint Nasser, Chairperson of Education Above All and UN Sustainable Development Goals Advocate, participated in a joint, virtual event alongside Her Majesty Queen Máxima of the Netherlands, UN Secretary-General's Special Advocate for Inclusive Finance for Development, to celebrate the milestone achievement of granting 10,000 scholarships to displaced youth, through a partnership between Education Above All's Al Fakhoora programme and Dutch NGO, SPARK.
During the event, which took place on the UN World Refugee Day, Her Highness congratulated scholarship recipients for their inspiring and "unwavering ambition" towards continuing their education. She also called on universities, learning centers and tech companies to join in the collective responsibility of ensuring graduates of these program are equipped to find meaningful employment and connect with the virtual and traditional job market, to empower them to contribute to their communities.
Her Highness continued: "I do not want for this conversation to end, but rather it must be a renewed beginning. These 10,000 scholarships provided us with an exemplary path to follow, to grant new hopes, new opportunities, and new lives to tens of thousands of other displaced youth."
After her speech, Her Highness met with three scholarship recipients, Noor Jomaa, Jouman Najjar, and Rami Farhan, through a Zoom video call, where they shared with Her Highness their experiences with the program and future aspirations.  
Her Majesty Queen Máxima emphasized during her participation the importance of education and entrepreneurship saying, "Education and entrepreneurship are essential for rebuilding every region affected by conflict and by establishing the possibility for growth in every country. Each scholarship awarded to young a refugee not only helps that particular person, but eventually a whole community of people and, ultimately, all of us. It is an investment in the future with a fantastic yield."
Today's virtual event also featured high-level video contributions from His Excellency Mr. Khalifa Al-Kuwari, Director General of the Qatar Fund for Development, Mrs. Kitty van der Heijden, Director General International Cooperation, Dutch Ministry of Foreign Affairs and Mrs. Claudia Miller, Trust Fund Manager, EU Regional Trust Fund in Response to the Syrian Crisis, European Commission, among others. The financial contribution from all these organisations makes SPARK one of the largest scholarship providers for Syrian refugees in the Middle East.
EAA's Al Fakhoora programme, through Qatar Scholarship, partnered with the Dutch NGO SPARK in 2016 to provide over 7,000 higher education and empowerment scholarships to underserved Palestinian youth in the West Bank and Syrian youth, refugees and internally displaced persons (IDPs) in Syria, Lebanon, Jordan, Iraq and Turkey.