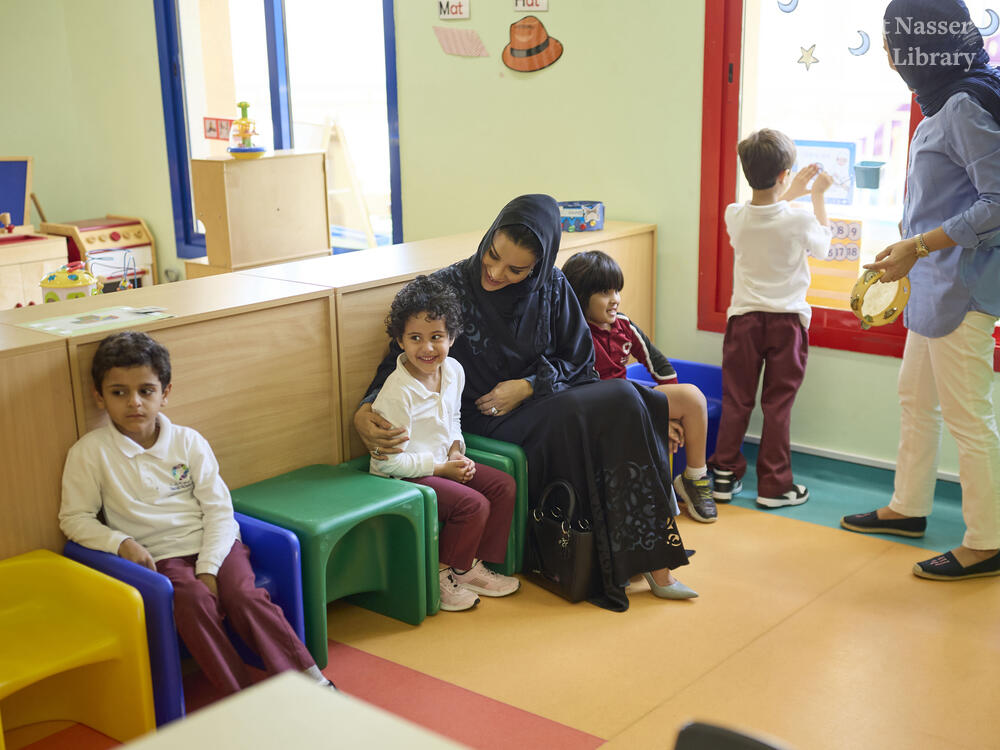 Her Highness Tours Renad Academy
---
On World Autism Awareness Day, Her Highness Sheikha Moza bint Nasser, Chairperson of Qatar Foundation, visited Renad Academy, a school established by Qatar Foundation to support children with autism in Qatar and the region.
Her Highness Sheikha Moza said, "It has been a special honor to meet and observe the students. The children made my day. I'm so impressed with their efforts in class. It is wonderful to see what they are achieving with the equipment, facilities, and the great help they have here."
Following her tour, Her Highness Sheikha Moza participated in a roundtable discussion entitled 'Autism Support in the State of Qatar: Current Practices and Future Prospects', led by Dr. Dena Al Thani, an Associate Professor and Director of Interdisciplinary Programs at the College of Science and Engineering at Hamad Bin Khalifa University, a member of Qatar Foundation.
The roundtable brought together experts including clinical, technological and biomedical researchers, as well as educators, therapists and parents, to discuss global research trends, initiatives taking place in Qatar, and responses to challenges in the education and health sectors.
During the roundtable – attended by Her Excellency Sheikha Hind bint Hamad Al Thani, Vice Chairperson and CEO of Qatar Foundation – Her Highness Sheikha Moza commented on the tremendous progress that has been made and encouraged the gathered experts to continue to collaborate and find new ways to work together.
Dr. Al Thani added, "The roundtable reflects the importance of stakeholders collaborating and adopting holistic approaches to ensure a better future for individuals with autism in Qatar. It also highlights Her Highness's and QF's local and global leadership of efforts to increase awareness of autism, as well as support for individuals and their families."