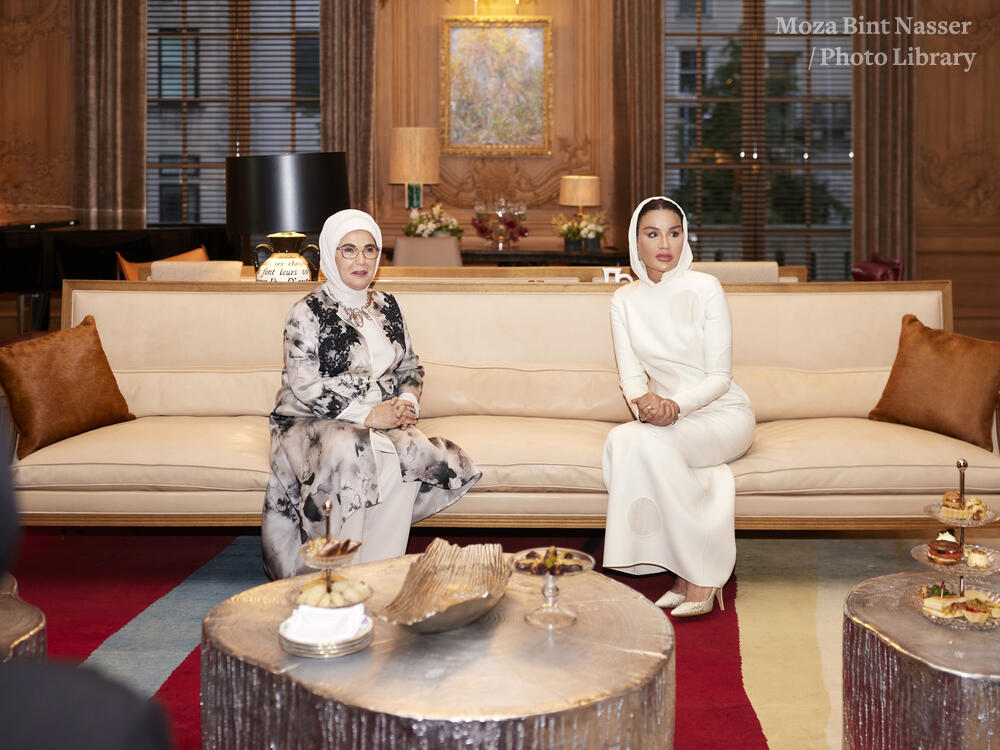 Her Highness Meets with the First Lady of Türkiye
---
Her Highness Sheikha Moza bint Nasser, Chairperson of Education Above All Foundation (EAA) and UN Sustainable Development Goals Advocate, met today with Her Excellency, Emine Erdoğan, the First Lady of Türkiye, in New York City.
The two discussed a number of topics of mutual interest including efforts to meet the UN Sustainable Development Goals by 2030 and in particular, combating climate change.
During their meeting, Her Highness agreed to commit to the "zero-waste" initiative adopted by the United Nations and led by Her Excellency. The "zero-waste" initiative calls for the responsible production, consumption and disposal of products minimizing pollution to air, land, or water.