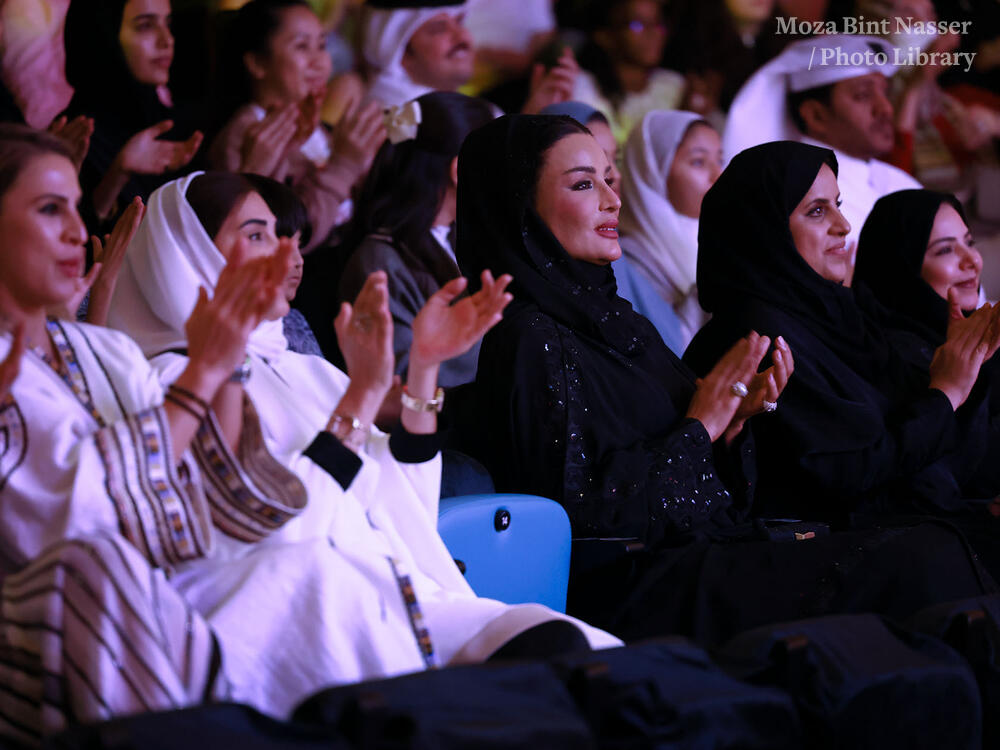 HH ATTENDS THE MUSICAL SHOWTIME! THE FIRST THEATER PERFORMANCE OF QF SCHOOLS
---
Her Highness Sheikha Moza bint Nasser, Chairperson of Qatar Foundation, attended the first theater performance of SHOWTIME! – a musical starring students from across Qatar Foundation schools.
SHOWTIME's stage debut at Education City was also attended by Her Excellency Sheikha Hind bint Hamad Al Thani.
The show, the first of its kind, is created by Qatar Foundation (QF) Schools Productions and features students from Grades 3-12 – supported by QF teachers – as well as music from QF's Qatar Philharmonic Orchestra. The live stage shows debuts today and runs for a three-day period. A documentary about the show's creation has recently won awards at film festivals at Cannes, London, and New York.